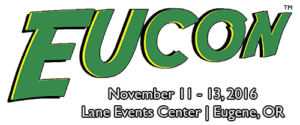 Once again, Incandescence Press will have a presence at Eugene Comic Con this year! It was a lot of fun to meet people face to face last year, and we'd love to see you stop by our table this November 11-13th.
We will be selling Cameron Lambright's science-fiction adventure novel, Blazing the Sun, his literary fiction novel, The Young Garden Manifesto,  and a brand-new comic that will debut at the convention! Additionally, we will be selling our latest book release: The Witchery of Archery, by Maurice Thompson.
We will be located at table D21 in the main exhibit hall. For full details about the convention and to purchase tickets, please visit eugenecomiccon.com. The con looks to be incredible this year. We look forward to meeting you there!